Graduate Development: A Key to Success
To really succeed with early career talent, you need the right development programmes
As a business owner, you know that recruiting the right talent is essential to achieving success. But what happens after they join your team? How do you ensure that these new recruits are well-equipped with the skills and knowledge needed to be successful in their roles? The answer lies in graduate development and here are 5 key reasons why investing in their development is crucial for your continued success.
1. Enhance Job Performance and Productivity
Investing in the development of your graduates is critical to improve their skills and knowledge, leading to better job performance and increased productivity. As they grow and develop in their roles, they'll become more efficient and effective, ultimately contributing to the success of your business.
Developing graduates provides them with the tools and support they need to become productive members of your workforce quickly and efficiently.
2. Foster Career Growth and Advancement
Providing opportunities for growth and advancement is important for retaining top talent, and graduate development is key in this regard. By providing ongoing training and development opportunities, you can help your graduates to build a strong foundation for their careers within your organization.
3. Reduce Turnover
Investing in the development of your graduates can help to reduce turnover. When employees feel valued and supported, they're more likely to stay with your business for the long term. This not only saves you time and resources in the recruitment and training process, but also helps to maintain a stable and highly skilled workforce.
Taking steps towards developing graduates will benefit both parties involved. Not only does it give employees a chance at furthering their career prospects but also helps employers retain top talent. Providing incentives such as training opportunities or mentorship programs can make working life more enjoyable for everyone involved!
4. Develop a Skilled Workforce
In today's fast-paced business environment, it's important to have a workforce that is well-equipped to meet the changing needs of your business. By providing graduates with development opportunities, you can help to develop a highly skilled workforce that is prepared to take on new challenges and contribute to the success of your business.
5. Improve Employee Satisfaction and Motivation
By investing time into developing graduates, it shows that you value their contributions as well as giving them an opportunity to learn from experienced colleagues who have been through similar experiences before joining your team. This means they'll understand how best practice works within different departments throughout the business. This will also build better relationships between teams while also increasing productivity across all areas of operations over time too!
So what's the process for developing graduates?
Investing in graduate development is an important step for businesses looking to build a strong and successful workforce. By providing ongoing training and development opportunities, you can help to enhance job performance and productivity, foster career growth and advancement, reduce turnover, develop a skilled workforce and improve employee satisfaction and motivation.
But the concept of a graduate development programme can be daunting, that's where Discovery are uniquely placed to help. We don't just recruit the best graduates for you; as an approved apprenticeship provider we also support their development through our Leadership, business, sales and service programmes. Click the links below to find out more:
So go ahead and make the investment – your business and your graduates will thank you!

Talent Management During Recession

A series of shocks have hit the UK economy, and economic volatility is rising. You have probably heard that the Bank of England is already concerned we may be in a recession or at least looking at one.

Companies in past recessions that emerged in the best shape relied less on redundancies to cut costs and focused more on operational improvements. Job losses aren't just harmful to workers; they can be pricey for companies, too. Layoffs hurt morale, which can massively effect productivity at a time when companies can't afford to.

However, during economic downturns, it can appear easy for employers to completely stop hiring to reduce cost, yet this is often not a good solution. There are different approaches to consider first; hiring & developing graduates is one.

So, why should your company consider hiring graduates during the upcoming tough economic times?

They are ready to mould

Lack of experience is often seen as a downside for many businesses, but when considering candidates, graduates often provide many benefits. It's their first 'proper' job, which means they can be taught easily and be shaped to the business's needs from the get-go. Graduates can be developed to be a perfect fit in an organisation, filling in any gaps needed. Changing the habits of more experienced candidates who are already set in their ways can be far more costly and time-consuming for companies than hiring graduates. It's common for experienced workers to get stuck in their ways and it can be difficult to change habits they have picked up in previous jobs. Graduates also tend to learn skills much faster than senior candidates… so it's a win-win all round!

They are less 'fussy'

In good economic times, graduates seeking their first job may have more options and can be more selective about where they work. But in a recession, graduates know they can't be too choosy, and feel lucky to secure a job.

New graduates are more adaptable

It's likely to be their first job, which means that graduates will go above and beyond to impress their employer! Although this doesn't mean that graduates will work 60-hour weeks on a 40-hour contract! Graduates are often open to new opportunities, a few extra hours and helping in any way they can, to broaden their skillset as well as get on their new colleague's good side.

Often, their lack of home commitments compared to more experienced, older employees means that they are likely to be more flexible with their free time. So, if there's a last-minute event, or they are required to travel (doubt they would say no to travelling!), graduates are more likely to say yes!

Graduate salaries are lower than skilled equivalents

No one wants to earn less than what they are worth, although, new graduates are typically more open to accepting lower salaries in exchange for experience and training on the job.

They don't leave university expecting to get a senior wage at their first job, as they often have little to no experience.

If your business is finding it hard to attract the right candidates, then it may be worth reviewing your graduate salaries. It won't impact your company's payroll a huge amount compared to more experienced candidates, but it will allow you to secure and grow the exact talent your business needs.

Graduates understandably get lower pay when entering the working world. The current average graduate salary in the UK is just over £24,000, according to the Graduate Outcomes report by HESA. For a benchmark, search the current average graduate salary for the position you are hiring for. Or get in touch with friends in the same industry to ask – transparency is important.

Business reputation

Recessions don't last forever. And when the economy gets back on its feet, everybody loves to look back and judge the companies that panicked and fired all their staff.

Maintaining your business reputation is essential during hard economic periods and will make your company more attractive to future applicants and keep great morale amongst staff.

Graduates can be a great part of the future success and growth of the company.

Graduates bring new, fresh ideas

Some companies are cautious when hiring graduates if their degrees aren't relevant to the industry. However, all graduates bring new ideas and fresh perspectives to the mix. That can be truly invaluable to a company, especially if it faces tough economic challenges, no matter what they got their bachelors in.

University encourages students to look at ideas and systems with a critical eye, and this attitude can transfer well to a business environment. This helps them develop new ways of thinking and challenge potentially outdated approaches. This is an essential skill that many businesses could benefit from, but are missing out on.

Regardless of what course they've studied, graduates bring new ideas and a fresh outlook which can be hugely beneficial to a business. They are known to be ready to learn and are hungry for success!

Invest in Graduates!

Please contact us if you would like to discuss how Discovery can help with your graduate recruitment and development.

Graduates: use Covid-19 to your advantage!

Covid-19 turned the world on its head! This has meant virtual lectures, changes to assessments and, unfortunately, a decrease in the amount of graduate jobs available for University students and recent Graduates.

The good news is, graduate recruitment is bouncing back! Here are some tips on how you can use the experiences you've had in Covid-19 to your advantage if you're looking to apply for a graduate role,.
1. Placements, internships, etc. going virtual
Firstly, it's really important to remember that a virtual way of working doesn't diminish the experience you've gained; you can still draw out all of the valuable things you learnt or were involved in.
Equally, if things were more challenging virtually, use that to your advantage to explore how you overcame challenges and adapted. In fact, consider how you contributed to any innovative or new ways of working, because the situation was uncharted territory. You might be surprised how much of a difference you actually made.
Another important thing to remember is that, for many, virtual practices and some aspects of working from home are here to stay. Your virtual experiences are actually very relevant and have prepared you for working in a hybrid workforce.
In terms of recruitment processes themselves, many companies are looking to keep elements of virtual recruitment as their 'norm' going forward. Virtual has enabled businesses to retain a wider candidate pool. The experience you've had communicating in a virtual world has helped to prepare you for this.
2. Taking a 'stopgap' job
When the world went a bit mad, a lot of graduate recruitment was put on hold. Now it's bouncing back, you can really draw upon any experiences you had in the working world.
Firstly, getting a 'stopgap' job in a supermarket, as a delivery driver, etc. shows that you have taken the initiative, have a strong work ethic and are driven.
It's really important to not downplay these roles throughout a recruitment process. You'd be surprised how many graduates only use University group projects as examples in a competency-based interview. Using a group project once or twice is fine, but if you have real-world experience, that's even better!
Think about what transferrable skills you've learnt in your 'stopgap' job. Talking to customers – that's communication. Coming up with more effective ways to stack shelves – that's problem-solving and innovation. Helping to train up new recruits – that's leadership.
3. Inability to complete University face-to-face
For most students, Covid has impacted on their degree in some way or another. Depending on your course, this has been felt more for some people than others. No matter how little or much you were affected, when you're going through a recruitment process, it's good to be honest about the impact this has had.

One of the most common examples we've seen so far this year is from engineering graduates who have been unable to physically build their final projects. They are often having to rely on modelling software instead. The reality of this means some graduates had less experience in hands-on engineering practice than they would have otherwise.

Employers are sympathetic about this – it wasn't your fault. Instead, look for ways to draw out what you learnt from the situation. A set-back like that could make for a really good competency-based answer, as well as showing adaptability, resilience and software experience.

Hopefully these tips have been helpful! Good luck in your job search, and don't forget to take a look at the graduate roles available on our job board.

Time is ticking for your graduate recruitment!

Covid put a lot of things on the backburner for businesses – one of these things was graduate recruitment.

If you want to recruit graduates this year but haven't got round to it yet, it's time to put the wheels in motion!

Trends in the market suggest that organisations need to kick off their graduate recruitment sooner rather than later to make sure they have access to the best graduate talent.

Here are the trends that show why graduate recruitment should move to the top of your to-do list…
1. Recruitment is on the rise
According to a KPMG survey, demand for workers rose at its fastest rate in May for more than 23 years! With many recruitment projects put on hold due to uncertainty around Covid and Brexit, businesses are going full steam ahead now.
2. Graduates are quick off the mark to apply for jobs
The High Fliers report "The Graduate Market 2020" found that over half the UK's leading employers had received more completed graduate job applications during the early part of the 2020 recruitment season than they had in 2019. Although 2021 has seen many graduate roles delayed, as point one suggests, businesses are kicking off their recruitment as we speak. To ensure you receive the best applications, you need to start recruiting now.
3. The war for top talent is likely to intensify
Research conducted by the ISE shows that 36% of businesses are hiring more graduates than they did last year. One in 10 will increase their graduate intake by 10% or more. Starting your recruitment sooner rather than later will help to make sure you've got access to quality candidates.
Find out how Discovery can help!
If you're looking to recruit graduates and need some support, whether it's because you don't know where to start or you don't have the resource required at the moment, take a look at how Discovery Graduates can help!

What will become of our children if we do not act now?

Author: Jonathan Evans, CEO, Discovery

In a matter of weeks, our next tranche of graduates leave university for the last time with, what should be, the excited anticipation of entering the workforce and starting their careers, but this year it is very different.

If the last few weeks have taught us anything it is to expect the unexpected. If a year ago it had been suggested that the world would be hit with a pandemic, be entering a lockdown causing a (albeit temporary) global economic slowdown that has forced us to suspend life and liberty, we would be forgiven for imagining that this was the backdrop of an apocalyptic movie.

Yet the reality is exactly that. As business leaders scramble to get a sense of the shape of their organisations going forwards, this global shock has focused their immediate attention on survival mode, shoring up revenues, protecting their people and delivering for their customers.

This environment forced upon us is neatly summed up in the term VUCA, (volatile, uncertain, complex and ambiguous). Drawn from the leadership theories of Bennis & Nanus, it is a term coined by the American military in understanding strategic leadership decisions and the behaviour of groups & individuals at times of VUCA.

You could apply all of this theory to our current global situation, and whilst it seems impossible for any of us to see beyond the next 12 weeks, it is important that we do look beyond this crisis to the future, for one thing is certain – there is a future and the actions we take as leaders now will shape it for years to come.

It is deeply troubling to me to think that this next generation of future superstars and business leaders could be forgotten in all of this. We have spent years encouraging our children to work hard, study and go to university in order to enjoy successful and fulfilling careers.

This year any excited plans for gap years are put on hold. They will not benefit from the rich learning a gap year provides as they make the transition from 'student to suit'. Travelling is not possible (not in the foreseeable future at least), summer jobs, working in bars and the prospect of securing any work over the coming months is rapidly becoming an impossible dream. There is no normal in all of this.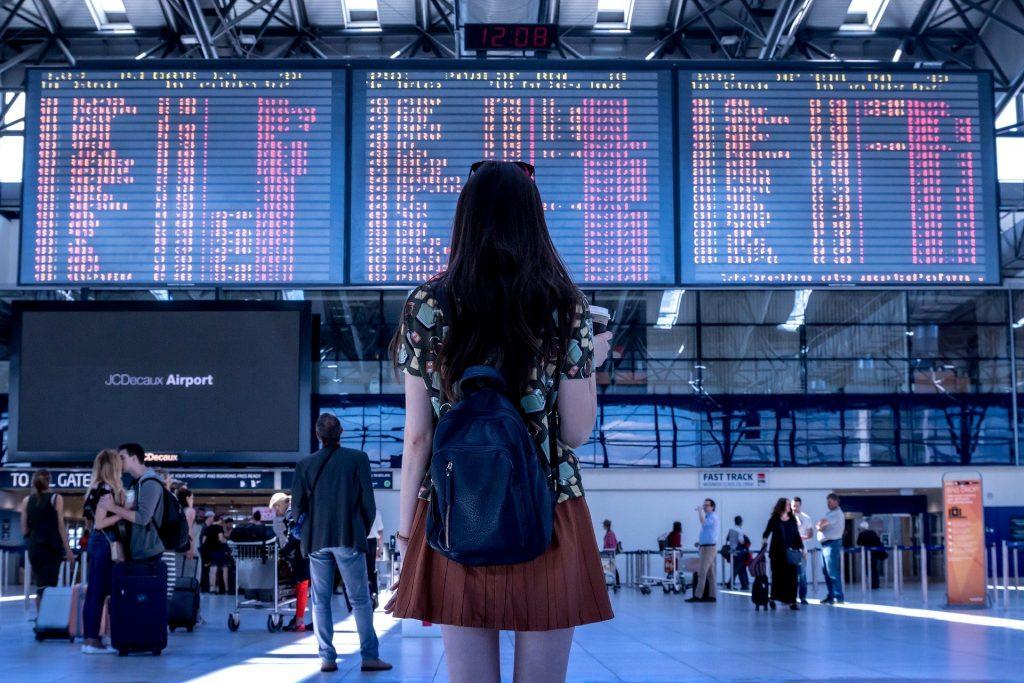 I have spent my career of over 25 years working in graduate recruitment & workforce development. I have seen where it has been done well and where it has not. During this time, my company has helped to start the careers for many thousands of graduates, with highly effective recruitment strategies and impactful development. Many have gone on to be very senior business leaders and are at the forefront of our industry today.

I am reminiscent of the early 1990's, which is when I was early in my career, where a recession caused businesses not to focus on the future. Revenues declined, inflation was over 9%, interest was over 14% and unemployment was rising. Businesses, to their detriment as they discovered, stopped investing in recruiting graduates and over the following years struggled to keep up with demand as their markets took off. They simply did not have the talent and the leaders coming through their businesses, and it caused problems for several years.

Recognising the impact this had, over subsequent years many companies have ensured that their early career & graduate recruitment remains protected. I was one of the lucky ones, I was given a chance.

We have never experienced anything like this before. We are in uncharted waters and life is very unpredictable, but I am fearful that our 2020 graduates and early career talent who will chose not to go to university this year could become the lost generation.

As business owners and leaders, I believe we have a responsibility and obligation to ensure that this does not happen. We cannot allow our children to fall between the gaps caused by this situation; if there was ever a time that business needs to pull together with humanity, it is now.

We are seeing already the impact Coronavirus is having on our workforces. Skills gaps were already an issue, but now we have capacity issues as workers self-isolate or are ill. This is not going to change in the short term, but business trading still needs to happen, and life cannot go on hold. Products still need to be produced; salespeople still need to sell; deliveries still need to happen.

I believe despite the immediate turmoil this is causing, in a few weeks' time this will become the new norm (at least for a while), and this needs to be the time to take a moment to look to the future. In a few weeks' time, the next wave of graduates will hit the jobs market, eager to start their careers and where possible we need to do our bit.

At Discovery, we are going to do just this, and put our money where our mouth is. Over the coming days we will be announcing our plans for how we will support businesses both financially and structurally to ensure they can benefit from these fine people, who come full of fresh ideas and a genuine desire to make a difference, at a time when business could need them most.

As business leaders, our job is to look at the pin on the floor and view the horizon at the same time. I urge you, amidst all this ambiguity, to take a moment to consider what your business needs in the next two years rather than two weeks, however difficult this may be.

The secret to graduate recruitment: how to engage Millennials and Gen Zers

Hard-to-fill roles can be a symptom of wider recruitment challenges such as a limited talent pool, remote job locations or unusual working hours. In these situations, organisations often look to increase salaries as a reactive, quick-fix. Whilst this can achieve short-term success in filling the position, the long-term negative impact could be:
Poor retention
High recruitment costs
Skills gaps
Stagnating business growth
You need to recruit the right people to grow your business. It is widely acknowledged that graduates are incredibly important in the workforce and it's predicted that by 2020 50% of the UK workforce will be Millennials and 24% Generation Zers.
So, if these individuals are the future of organisations and are crucial for succession planning and innovation, what can be done to ensure that you recruit the best graduate talent for your business – particularly into hard-to-fill roles?
With over 20 years' experience in delivering top graduate talent, here are some tips from Discovery on how to engage Millennials and Gen Zers with your business, and your recruitment process.
Don't rely on quirky benefits
Whilst there are definitely fun and 'cool' benefits that can be a great hook to get employees through the door, it won't necessarily keep them there. If you don't cater to some of the more basic needs of employees, such as work-life balance and professional development, then they may well leave. All the time and money that you spent on recruiting your graduate will be wasted, taking you back to square one.
Talk about what matters to your company
Research shows that Millennials and Generation Z are motivated more by mission than money. It's very easy to get caught up in the fact that you want to give them information about the specific role they've applied for in a job advert and the subsequent recruitment process; whilst also finding out as much as possible about the candidates. Whilst these are both important, you also need to remember that the candidate is judging your company – make sure you tell them about you, and what matters to your organisation.
Are social events important? What about supporting charities? This will help to give candidates a more rounded view of your culture and values, and they will be able to decide if your company is a good fit for them.
Signpost the potential for progression
Employees who feel that they aren't developing in a company are 12 times more likely to leave. Progression and development are important to most employees, but particularly to those who are early in their career and have a lot to learn. Make sure you demonstrate that you have a plan for your graduates in the job advert. Not only for what they'll do in this role, but also how you will develop them to have a successful career within your organisation. If you also have employees who joined as graduates and have progressed, make sure to create videos, blogs or social media posts telling their story. If others have progressed and been successful, it suggests your new graduate intake will too.
Invest in your employees
94% of employees would stay at a company longer if it invested in their careers. Once you've recruited a high-potential graduate, you want to retain them for as long as possible. Demonstrating the willingness to further invest in your workforce is also likely to encourage people to apply for the role. Alongside any internal training, think about how else you could develop your employees. Are there any professional qualifications that they could complete such as CIPD, CIM, Advanced Diplomas, etc.? Could you develop them further in their professional skills such as commercial acumen training, Leadership & Management courses or presenting with impact training?
Strike the balance between them being challenged and supported
Most graduates have little to no experience in the working world, but they have a lot of potential. It's important that you strike the fine balance between giving them real responsibility and stretching them. Also ensure they have the support in place to ask questions and not feel overloaded or alone. In job adverts and the recruitment process, talk about what they'll be responsible for and also who will be there to support them – will they work closely with someone more senior? Will they have a whole team to support them?

Please contact us if you would like to discuss how Discovery can help with your graduate recruitment and development.

Shaping the Future: It's all about individuals

In businesses, things can change very quickly – that makes the future very hard to predict. For organisations, this can make training and development difficult; what are you preparing your workforce for?

Having worked with organisations across most sizes, industries and locations, Discovery knows there is one area that is hugely important and often gets overlooked: your people. Whilst most training and development is based on helping your people be better, this is usually focused on providing them with job-related knowledge with little focus on them as individual people.

Developing individuals provides many benefits; however, it can be difficult to determine which areas to develop first. Reflecting upon our OPEN programmes, which are centred on 'developing the person', Discovery has identified three areas that benefit employees and their organisations the most. We've also included some tips so you or your employees can begin their journey of individual development.

Increasing personal effectiveness
Sometimes the biggest change can come from taking some time to reflect upon you. How good are you at managing yourself? Do you wait for others to give you direction or make decisions for you? Do you lead off in your own direction and others have to reign you back in?
Of course, taking this time to analyse yourself is only successful if you are fairly self-aware and able to be objective about yourself. This isn't easy, so a good way to increase your self-awareness and personal effectiveness is to involve others. Enlist people you work closely with (not just your manager, but your peers too) to reflect upon your performance in particular situations and discuss it with you – this will help to indicate some areas of development and it will also help you to be more self-aware in the future.
Once you have a good idea of areas you need to develop in, start thinking about what needs to change to help you achieve your goal – you should think about what you need to do for yourself, what support you need from others in your organisation and if you need any further training or development outside of your day-to-day role.

Improving interpersonal skills
In the working world, interpersonal skills are absolutely critical for every stage of a career – whether you have a customer-facing role, you manage others or you're a fresh graduate starting your first role.
Most people think they have strong interpersonal skills, however, often the strength of someone's interpersonal skills can only be judged by other people, after all, they're the ones receiving the communication. Without understanding your audience and how to adapt interpersonal styles, it can have a negative effect when leading & managing people, building relationships or during day-to-day communication.
To help you begin to see how others may perceive your interpersonal skills, start reflecting upon your style and the suitability for the intended audience. Try to recall conversations you've had – could your tone, body language or word choice have had an inadvertent result? If you're struggling to recall conversations, review emails you've sent. Based on your audience, could one worded emails be perceived negatively? Equally, are long paragraphs of information right for your audience?
Once you start to think about your style and the intended audience, you can think how best to adapt it in the future.

Understanding behavioural impact
Every person can demonstrate a range of 'behaviours', but how they impact on others is particularly important in working environments. Unlike interpersonal skills, they could impact on people or things that you've never had any contact with – it's like a ripple effect. These can be large scale and smaller scale – a small scale example is someone using the last drop of milk at the office and not getting more or telling anyone. A colleague's clients come in, and when offered a drink, they either have to wait for an extended period of time or can't have milk in their hot drinks. A small behavioural act has then had an impact on a client's view of your company and brand, and on your colleague.

This is a small scale example that shows the person hasn't taken responsibility or thought about the consequences of their actions. On a larger scale, this can have a huge impact, particularly given how important agility is in most organisations. Before taking action, it's important to start asking yourself "What could the impact be of me doing or not doing this?"


As experts in behavioural change, the Discovery team know that making changes for individual development isn't an easy journey, but the result will be huge for individuals and organisations alike. We hope these tips help, and if you're looking for further support in implementing individual or team development, please visit our website or call us on 0121 665 4060.

Could you hire a 21-year-old to be your next 'Head of', MD or CEO?

Author: Jonathan Evans, CEO, Discovery

Initially, this may seem like a ridiculous statement, and I'm sure that most people's instant response would be to answer 'no' to this question: a 21-year-old is unlikely to have the skills, commercial acumen, life experience, or just general experience and knowledge to undertake one of these roles. But instead of just answering no, consider how you could say 'yes', and more importantly, 'how do we create the roadmap to success so they can?'.

Today's talent is very different from 20 years ago. Not only are Universities producing more graduates, but in many cases, they have different skillsets that we need to harness to drive our businesses forward for the next 20 years.

When I review the careers of graduates that we've placed over the last 18 years, it's impressive to see how far many of them have gone on to have incredibly successful careers. A significant number of them are in executive-level roles for some of the finest brands in the world, and some have started their own equally successful businesses. Yet, when these people first walked through our doors all those years ago to actively compete for their first jobs, all they had at this point was their education and potential. Over the years, I've also noticed that the time it takes for graduates to progress within a company is becoming shorter. The Management sector sits within the Top 10 most popular sectors for graduates in the UK.

Hiring graduates has many benefits. The right graduates for your business will bring fresh ideas, and with them, a desire to achieve. Harnessing this relatively undeveloped talent can reap dividends for businesses. You can capitalise on their education, their analytical mindsets, and the basic knowledge of the role/industry. Industrial placements, work experience, and internships are common practices for students; with many Universities offering a 'year in industry' as part of their course. As such, students aren't necessarily starting from scratch, but they are still malleable to your company's way of doing things, without having to undo too many 'bad habits'.

Although University provides the basic preparation for a graduate role, you should consider – 'what skills does this graduate need to progress in the company in the next three, five, or seven years?'. As a graduate learns new skills, they become a much more valuable asset – not only for your company but to your competitors too. So how do you retain and grow this talent to make them your next 'Head of', MD or CEO?

There are a number of contributing factors to this:

1. Company ethos and values are becoming more and more important to early career talent when they are choosing which companies to join.

During an interview with some of our recently placed graduates, many of them highlighted that one of the most important things about the company they had joined was how the company made them feel valued. One graduate commented that: "You're not just another cog in the machine that can be replaced tomorrow, everyone is remembered and you're appreciated for who you are, rather than just your skillset".

Discovery takes a diagnostic approach to truly understand the company we are partnering with, and get a clear understanding of 'what good looks like' for a role – what are you comparing your potential hires to? We see many companies that recruit graduates extremely well, and the returns are well deserved. Unfortunately, we see a bigger proportion of companies who don't do it well – they hire for the immediate requirement with little consideration for the long term.

It isn't uncommon for some organisations to invest more time and resources in hiring their executives and senior hires, they can be considered to be more 'business critical' and harder to get right. I find this to be counterintuitive; the hiring process should be consistent and balanced across every role in a company with all routes leading to the heart of your business values and culture. After all, if you recruit your graduate hires well, they will become your senior talent of the future. As a business leader making critical decisions on a daily basis, why put your business at risk by creating a ticking time bomb further down in your matrix?

To remove this risk, we always recommend building benchmarks that link the role to your overall business strategy, which in turn are measured and evidenced through an assessment centre process. We're not just talking about competencies – the values, behaviours and relative organisational pace all have to be considered when building an effective benchmark. Equally, to ensure that you can attract talent with the 'stretch' you need, your benchmark needs to look beyond the requirements of your business now. What will you need in 5-10 years' time?

2. You need to have a proper plan for your graduate(s) – what are they going to be doing or learning in the first six months, one year or two years? What progression routes are there for them in the company? If you don't outline a plan for them, they can (and will) take the skills you've taught them to a company that does have this plan. Apart from being good practice for growing your own talent, this will succession-proof your organisation and allow you to plan future hires in advance to reduce reactive hiring and your overall total cost of ownership.

3. One of the most important, but often overlooked, things that you need to consider is providing graduates with the support they require. Helping them with day-to-day work and acquiring the skills to complete tasks isn't enough; going from University to work is a big jump – only 52% of UK employers think University prepares graduates for the world of work [The TEFL Academy]. We recognised this many years ago and introduced The Discovery Graduate OPEN Programme (which has now expanded into two programmes for Aspiring and Emerging Leaders) to bridge the gap between academic life and the workplace. Investing this time in a graduate enables them to become self-aware, more stimulated, more productive, and fully equipped to become a genuine asset to your organisation. This is a crucial time for graduate hires; the foundations that are built during this time will affect their future career and their ultimate success with you. It's important to teach them skills outside of those required for their current job, teaching them about the wider business and helping them become more self-aware will facilitate their learning and growth as a professional.

When I'm hiring people, I try to remember the advice one of my managers gave me – always hire someone better than yourself. This doesn't mean that they could do your job now, but it does mean that they have the potential to. What's the difference between a graduate and someone who's been in the role for a year? Experience and knowledge. What's the difference between a graduate and a 'Head of', MD or CEO? Experience and knowledge. We were all 21 once, after all.

So, I'll ask you again, could you hire a 21-year-old to be your next 'Head of', MD or CEO?

We've helped thousands of employers reach, attract and recruit the best graduates, aided through our long-established networks and university partnerships. You can get in touch with the Discovery team here.

Placement Student to Graduate: An Interview

Name

Carla Askwith

Which company do you work for?

Saladworks/Kettleby (Samworth Brothers)

What is your job?

Management Trainee

Tell us about your experience of working with Discovery.

I applied for the Saladworks industrial placement scheme in December 2012. The application process involved an application, telephone interview and two assessment centres. Everyone at Discovery was really friendly and reassuring, which made the process more enjoyable. I was provided with lots of useful information prior to each stage of the assessment centre which was really helpful.

How easy/challenging did you find searching for a graduate job?

I kept in touch with the people I had worked with at Saladworks whilst I completed my final year at university which made finding a graduate job much easier, as this led to being contacted when potential opportunities arose. I applied and was offered a place on the Graduate Management Trainee Scheme!

Is your job the kind of job you anticipated doing when you left university?

My aim was to secure a place on a graduate scheme when I left university. I am on a rotational scheme, which gives me a really great insight into the company, building on what I learnt during my placement; I have completed 9 months in Personnel and I'm currently on my second rotation in Commercial.

Does the job differ from what you expected? If so, how?

My graduate scheme experience has been similar to what I expected, as I had worked for Samworth Brothers previously on my placement year. However, so far, I have been able to have a good input into my rotations which has been great. I specialised in HR & Marketing at University, so completing rotations in both Personnel and Commercial/Marketing has been very interesting and beneficial to my future career.

What have you learnt in your first 6/12 months?

I have been able to put the theory that I learnt at University into practice during the first year of my graduate scheme. I have learnt a lot of management skills and gained great experience in HR through dealing with case work, collective consultation and performance development & management projects. I am currently enjoying developing my skills within commercial and marketing at a new site, which is a great opportunity to meet new people and gain further skills and insight.

What was the steepest learning curve for you?

The steepest learning curve is making decisions that really do affect people's lives throughout case work, such as absence reviews and flexible working. I was given a lot of responsibility during my personnel rotation, so I ensured I was fully informed by reading and understanding policies & procedures, and learning from my colleague to ensure I made the right decisions.

What support have you had along the way in terms of training/development/mentoring etc?

I have received varied training which is really great to build up my skills. Training has included 'Train the Trainer' which equips you to train other people, sensory training, coaching training, 5S, Root Cause Analysis, and an Excel Intermediate course. The aforementioned training I have received over the past year gives an indication of the vast training on offer.

What do you enjoy most about work?

I enjoy most the opportunity to move around different sites, as this allows me to meet new people and really experience different sites, people, processes and norms. Although it varies from site to site, and department to department, you are generally given real responsibility.

What do you enjoy the least or find the hardest?

One thing that I do find challenging is the uncertainty of where your next placement will be and in which department, however you are able to have an input regarding your preferences and future goals which can shape your graduate scheme rotations.

Do you feel that school/university prepared you for work?

My particular university course involved a placement year which really prepared me for work, especially as it was split into two 6 month placements, thus I gained varied skills and experience. University itself also helped to prepare me for work, as I specialised in HR & Marketing, and therefore learnt subject specific skills as well as completing presentations and role play activities.

Take us through a typical day in your role as Graduate Management Trainee…

Depending on which department you are working in at which site, a typical day can be very different. During my rotation in Personnel, a typical day would involve working towards my longer term objective of creating, delivering and embedding a brand new Performance Development Review system for the business. This could involve branding and creating toolkits for all employees, delivering training courses for the new system and giving updates on completion rates to engage everybody. A typical day may also involve case work, such as absence reviews or flexible working requests, and the preparation and outcome work that comes with it. Employee engagement is a priority, hence creating a weekly team brief, and working towards plans such as family fun days and Corporate Social Responsibility (CSR) activities were common tasks to be involved with.

What would your advice be to students or recent graduates who are looking for a job?

My advice would be to try and get as involved as possible in extra-curricular activities at University to really build your CV. This will not only help in your job search but also give you extra skills which will enable you in the world of work. Also, network and keep in touch with people you meet along the way. This can be really beneficial for future opportunities.

How would you describe the culture at Samworth Brothers?

Every site is very different. That's what makes Samworth Brothers a really interesting company to work for. Generally, Samworth Brothers is very traditional and values its people & quality of products. I have found the 3 different sites I have worked at to be very friendly and welcoming.