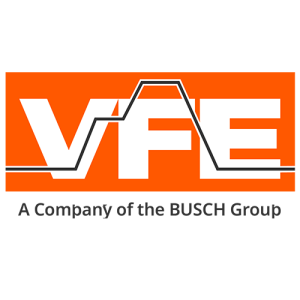 East Midlands, West Midlands
Role: Technical Sales Engineer
Salary: Basic Salary £25,000 + Bonus, Company Car, Pension, Company Benefits, 31 days Annual Leave
Location: Field Based Role – Office is based in Halesowen
Remit: UK Nationwide
About VFE:
Vacuum Furnace Engineering (VFE) is a market-leading provider of maintenance servicing for heat treatment industry equipment including vacuum furnaces, melting and casting furnaces, electron beam welders, pumps, spark plasma sintering and autoclaves. Our ServiceCare service offering incorporates planned and preventative maintenance, 24/7 emergency callouts, spares, overhaul and repair services. VFE is also a specialist in the design, supply and overhaul of vacuum furnaces including control system upgrades and modifications, and hotzone design, replacement, and overhaul.
The Role:
We are excited to be recruiting for x2 new Technical Sales Engineers to join our UK Sales team. Field based, our Technical Sales Engineers are consultative sales professionals who sell maintenance service contracts and furnace equipment with an average order value between £1,000 – £250,000. Eventually working towards KPI's, our Sales Engineers will split their role 50% new business focused and 50% existing account management. This is a Technical Consultative role in which you will build a rapport and relationship with the customer
The Right Person:
We are looking to recruit a Graduate with a degree in Mechanical Engineering, Chemical Engineering or Electronics Engineering. A people person with good communication skills – Verbal and written. We are looking for a self-starter with resilience, determination and motivation who is able to work independently and as part of a team. Must have excellent customer service skills complimented by your keen eye for detail and a never-ending commitment to delivering results.
Essential Requirements:
Eligible to live and work in the UK
Full UK Driving license
2:1 Related Degree Discipline
What we can offer:
We support and train our new graduates throughout the course of their career. It is expected that our Graduate Technical Sales Engineers will become either future Engineering Managers or future Sales Managers within our business. You will have full coaching and support from our Sales Director and Sales Manager.
PLEASE NOTE:
By submitting this application, you agree for Discovery to store your details and contact you regarding this application and any future roles we think you'll be interested in (in line with our Privacy Policy, available on our website). You can unsubscribe at any time by emailing us.
All applications will be processed through Discovery, the retained managing consultants. Due to high volumes of applications, only those successful on application will be contacted for interviews.
Job Features
Job Category
Engineering & Technical, Sales, Marketing & Commercial