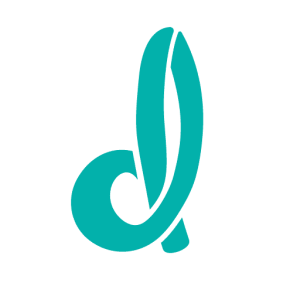 Role: Graduate Sales and Commercial Programmes
Salary: Basic Salary £25,000 – £35,000 Company Car, Commission structure, Pension Contribution, 22 days Annual Leave + 8 Bank Holidays, Mon – Fri working, Formal Sales Training
Location: UK Wide (Including – Yorkshire, Hartlepool, Bristol, Rugeley, Birmingham, Tring, Kent, Nottingham)
About Discovery:
We help organisations build better workforces by Recruitment, Training and Development. For 23 years we have worked with globally recognised organisations to small SME's and in various sectors.
We believe every business needs to prepare for the future and recruiting graduates is a key part of this strategy.
Roles Available:
We are currently recruiting for several different companies across the UK who are looking to recruit Graduates wanting to explore a career in Sales.
The roles we have available are field based visiting existing customers or generating new business opportunities to provide the best solution for the client.
All roles are business to business.
Your journey will start by shadowing experienced sales professionals and receiving hands on training on the products and services whilst training on internal systems.
You will be enrolled onto the Discovery Sales Success Level 4 training programme which will train you over the course of 12 months alongside your job on all the fundamentals of Sales.
What are we looking for?:
We are open to applications from Graduates with any type of degree but particularly interested in Business Management Degrees or Engineering Degrees.
We are looking for Graduates who have good written and verbal communication skills, a people person, self-starter, motivated, resilient and with a keen eye for detail.
Graduates must have the right to live and work in the UK permanently.
What happens next?:
After we receive your CV our resource team will be in touch to have a conversation with you to understand more about your areas of interest to determine which role you would be best suited to.
We will work with you to help you understand more about the industry, company and role to ensure it is a good match.
You will be invited to attend our online assessment centre, our "Discovery Day" in which you will meet us virtually, and we can learn more about you. Also giving you a great opportunity to experience a virtual assessment centre process and receive feedback to support your job hunting.
Throughout the ongoing selection process for final interview and assessment centre, we will be on hand to help you prepare and secure your new role.
We support you throughout the offer stages, starting with the business and finding your feet in the new role. From there we continue to support you through Discovery Sales Success programme.
Essential Requirements:
Must be eligible to live and work in the UK permanently.
PLEASE NOTE:
By submitting this application, you agree for Discovery to store your details and contact you regarding this application and any future roles we think you'll be interested in (in line with our Privacy Policy, available on our website). You can unsubscribe at any time by emailing us.
All applications will be processed through Discovery, the retained managing consultants. Due to high volumes of applications, only those successful on application will be contacted for interviews.
Job Features
Job Category
Sales, Marketing & Commercial